My favourite Filmmaker Tools I highly recommend these sites and their products.
Two Online Film Courses that You Can Start Right Now
HOW TO EDIT YOUR FILM NOW
Course One – Learn to Edit in a Week  

Learn to edit your film by actually editing a real scene that we supply as part of the course.

Learn to Edit & Colour on Adobe Premiere Pro
Course taken online in comfort of your own home or studio, at your own pace
Start Today – As soon as enrolment is confirmed/
Scene Audio and Video Files supplied for you to Edit 
Reliability: We have taught filmmaking courses for 22 years in 
The Very Best Course you could take in Editing on Adobe Premiere Pro 
Solves your Problem of knowing how to edit. 
You will in less than Ten Days be able to do all of your own editing
30 Day Money Back Guarantee


HOW TO PRODUCE YOUR FILM NOW
Course Two Online Film Producers Course 

Learn how to Produce and Direct your own Micro Budget Movie. Whether you are making your first short film or about to make your latest 100 minute feature move, this course will teach you how to produce your film.

The Producers Online Film Course will make it a smooth and effective run from scripting to casting to crewing to shooting and to posting your film.

The Producers Online, Film  Course will also help you sell your film and get it seen by the biggest possible audience.
Great Value Gear - US Delivery Only
My favourite host for Websites and the one I use for hosting this site and all of my sites.The Phone Service is superb and I always get any issues solved and sorted quickly
Highly recommended host for  your websites.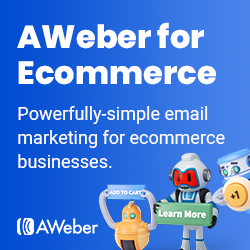 Awebber . I have used them since 2011 nearly ten years now. I have always had a great experience with them. They are easy to phone for help and you can email thousands of people in a successful way from your email list.  Autoresponders work really well,
This is essential for the Indie Filmmaker to build their email list of fans and followers. 
Film Freeway Film Festivals:
Enter your Film to Film Festivals all over the world on this excellent site. I use this site to enter film Festivals for all of my films. Highly recommended- Go Here